5 Questions (And Answers!) About Location Data Privacy
As a company dealing with location data, we get a lot of questions on privacy and transparency. Here are the answers to some that we get asked the most.
Location data is a young industry, and a fast growing one. For this reason, anyone working at a location company is used to getting a lot of questions. What exactly is it that we do with location data? How do we get it? And what about privacy?
I'm always happy to get questions like this, whether they're from other people in the industry or just everyday folks. Any new, innovative industry deserves to be interrogated thoroughly; if a company can't provide satisfactory answers, they don't deserve to be handling your data. With that in mind, here are five of the most frequently asked questions we here at X-Mode receive about location data.
Where does X-Mode's data come from?
After a recent viral press moment for X-Mode, some twitter commentators speculated on where our data comes from. They were, perhaps rightfully, curious about how a non-telcom company had access to location data pulled from devices.
It's no secret where X-Mode's data comes from; our data is sourced from our ecosystem of 200+ partner apps. Developers install the X-Mode location SDK onto their app, allowing their users to share device locations in exchange for an ad-free experience.
Sourcing all of our data using our own, highly accurate technology means that we can personally attest to its quality. Other companies may offer a larger quantity of data, but that is because they rely on largely unreliable, third-party bidstream or ad SDK data.
There are other benefits to working directly with developers, too. By cutting out third-party data providers as middlemen, X-Mode is able to maintain strict control over the privacy of our data and keep user information safe. As former app makers ourselves, we also love that we can provide a passive revenue stream to app developers without advertising.
How do you obtain consent?
As a company dealing with a commodity as personal as location data, we know that we carry an enormous responsibility. That's why we prioritize privacy here at X-Mode, and go above and beyond our obligations to earn the trust of all users on the X-Mode platform.
Consent is a crucial concept, both at X-Mode and in the wider data industry. It needs to be obtained transparently from users, and it needs to let them know exactly how their data is being used. It is imperative that users have total control over where their data goes, and how it is used.
X-Mode works closely with all of our developers to ensure that consent is honored at every step of data collection. We work hard to make sure that our partner apps are transparent about what data is being collected and how it is shared — and that users are given the opportunity to opt out. All of this is done in accordance with our own privacy policy, and guided by privacy regulations such as GDRP and CCPA.
How can location data be anonymous?
This is one of the most common questions I receive working in this industry. Everyone wants to know just how "anonymous" location data really is. Can it be used to track individuals, they ask?
Alas, there is no easy answer to this question. The nature of location data — showing as it does the physical movement of devices — does make true anonymity difficult. The New York Times has proven that with a lot of time and sufficient bad intentions, some of this data can be reverse engineered to trace the movements of specific people.
This sort of risk is exactly why X-Mode works so hard to anonymize our location data, even if it is not inherently "anonymous." This is achieved by obfuscating the device IDs that we collect and aggregating devices using the data anonymization technique of generalization, so clients can see the movement of crowds rather than individuals. This is done for the sake of privacy, but it is also just common sense: our clients care a lot more about mass movement patterns than the paths of individual users.
By company policy, we also do not collect personally identifiable information (PII). That means, unlike other data companies, we do not collect demographic information such as age or gender, and we do not collect PII such as email, name, or phone number.  We are a location company, and therefore all we care about is location.
How can I access this data?
After finding out about X-Mode's trove of high-quality, first-person location data, the next logical question might be: can I see it? What does a database like that look like, and how can I access it?
Due to privacy concerns as well as stipulations required by the GDPR and CCPA, X-Mode's data is closely protected. Our enterprise clients, as well as researchers working through our Picket program, must go through qualification and contractual due diligence before we share data. 
In light of the COVID-19 outbreak, X-Mode has elected to make some of our location data available free of charge on the Amazon Data Exchange (ADX) — providing it is used to research and help prevent the spread of the virus, that is. If you believe you might have a valid use case to access these free data sets, head on over to ADX today to get the process started!
How do I opt out of location sharing?
Even though we actively comply with privacy collection methodology requirements, we also understand that some people do not want to share their location data under any circumstances. That's why we've made it as easy as possible to opt out of sharing your data on the X-Mode platform.
With this goal in our mind, we recently released the free EasyOpt app on the iOS and Android app store. This app shows you your advertising ID, which otherwise can be difficult to track down. After copy-and-pasting this number, you can head over to the Opt-Out form on our website.
And then you're done! Opting out of sharing your data with X-Mode is just a few clicks away; because we believe it should be that easy.
I know I can never answer every question about privacy and location data — but I hope this post was a good start. For more answers about X-Mode's policies, check out our Privacy Hub or read our Privacy Policy. If you believe our data might be right for your business, head over to our data licensing portal today.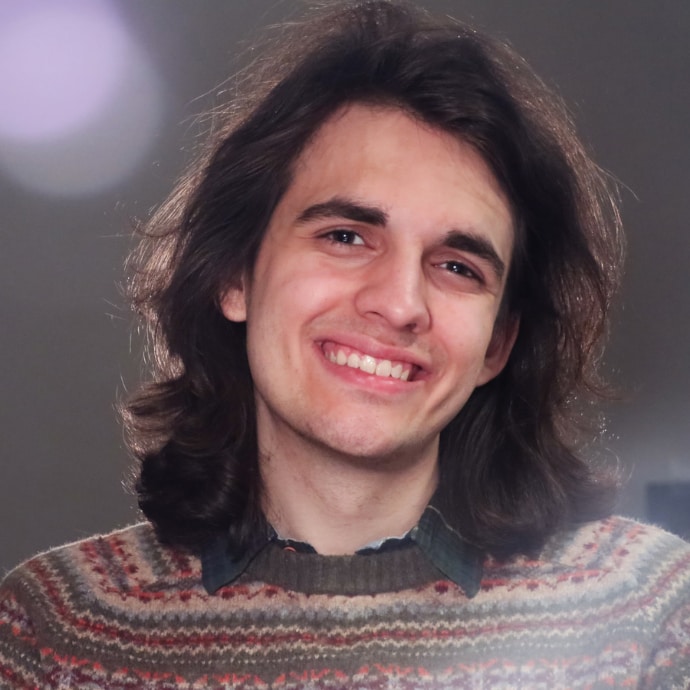 Joseph Green
Writer
X-Mode