Employee Spotlight: Justin Talia, Android Engineering Manager
Learn the truth about what it's like to work at X-Mode, the privacy-conscious location data company.
It takes a village to raise a child — and it takes a lot of hard working people to build a company as effective and game-changing as X-Mode. While we stay busy raising the standard for privacy and quality in location data, it's also important to pause and celebrate all of our talented, delightful team members that make everything possible. With no further ado, please enjoy our monthly employee spotlight on Justin Talia.
Q: As Android Engineer Manager, what do you do on a day-to-day basis, and how does it impact the business?
A: Basically, I manage and work with the Android team. We use JIRA to manage our development process and we all have tasks that everyone has to complete for each sprint. Tasks are typically coding-related, though some are documentation-related, or involve coordinating with back-end or client success teams. On the Android team, we all basically do the same work — we're all senior-level Android engineers — but as a manager, I also play the role of a project manager. I'm creating and architecting solutions, planning ahead, all those things. 
As to how it affects the business, I'm the one that's deciding how we're going to architect, code, test, and deliver the Android SDK. If I don't do it well, we could have less data or more crashes, which directly affects revenue, at least for Android.
Q: What drew you to X-Mode initially?
A:  Actually, it wasn't called X-Mode when I started — it was Drunk Mode. I worked for this guy named Tony who hired me for his development shop that was actually my first job as a software engineer. He got to know Josh [Anton, the CEO of X-Mode] and he recommended to Josh that he hire me to code the Android Drunk Mode app.
Q: Since joining X-Mode, what has been your proudest achievement?
A: I would say, improving the development process of the team. While we were looking for our new VP of Engineering, I wanted to get our development process to a place where that person wouldn't have to do much to improve it when they started.
Before September of 2018, I was the only member of the Android team. Shortly after that, we hired two great senior Android engineers, Nicholas and Niki. They had extensive enterprise development experience and were accustomed to an efficient development process. Our team had nothing like that at all when they started. I was able to work with them and learn from their enterprise experience and use that to get the team moving toward an agile development process, and we've been improving it each sprint wherever we can. We hired another senior Android engineer, Rene, earlier this year. He has also been contributing a lot to improving the Android team. We were able to finally get the team to a point where we were in pretty solid shape before our VP of Engineering, Dan, started at XMode.
Q: What is the biggest misconception about working at startup?
A: There are people who've never worked at a startup who tell me that they think that working at a startup is "relaxed." You certainly have more freedom, but with that comes more responsibility, needing to take on several roles at once, and having to work quickly. Then again, my only experience working at a startup is working at XMode.
Q: How has being at X-Mode helped you grow in your career?
A: It's actually helped me grow tremendously. I started at X-Mode within eight months of starting my career as an engineer. It's given me a lot of responsibility which I very much appreciate and I do my best to honor that as much as I can, every day. I'm given a lot of creative freedom on how to improve anything within the company. People at X-Mode are pretty awesome, so they're receptive to any brainstorming you have on how to improve things anywhere in the company. Being at X-Mode with people who are very collaborative is probably what's helped me grow the most.
Q: What is your favorite memory at X-Mode?
A: The company retreats are my favorite memories because I get to hang out with all my XMode teammates in person, which is pretty hard to do remotely. 
Q: What TV show are you currently binge-watching?
A: I've been rewatching Breaking Bad lately, and I recently finished watching Swamp Thing and Jessica Jones.
Q: When are you the happiest?
A: I would say I'm happiest when I'm planning ahead and working efficiently. If I don't plan ahead and don't work efficiently, I'm going to be stressed out and less happy.
Q: What is your secret hidden talent?
A: I can basically fix anything. There's probably something I can't fix, but I would still try.
A: It used to be "work hard", but now it's "work smart." I work hard so that I can learn to work smart.
Thank you, Justin! At X-Mode, we work hard, we grow together, and we are driven by teamwork. Does our office sound like a place you'd fit in? Check out our careers page today to see if there are any positions with your name on them.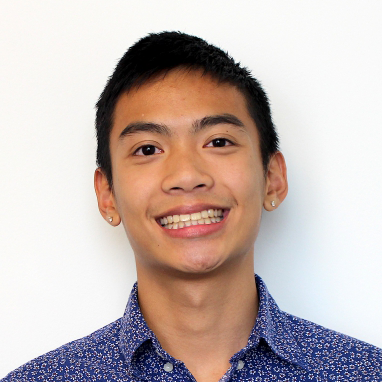 Steven Vu
Writer
X-Mode