Data at Your Fingertips: X-Mode Announces New Programmatic Offering
Read an interview with our Programmatic team about the brand new way to access X-Mode's high quality location data today.
As the new year begins, X-Mode is excited to announce our new programmatic offering. High-quality, SDK-sourced location data from X-Mode is now available on a number of DMPs and DSPs, including LiveRamp, AdSquare, PushSpring, AWS Data Exchange and Google Display & Video 360.
On these platforms, media buyers can now directly buy customizable, location-based audience segments that are relevant to their specific campaigns. I sat down to talk with Jeff Hochberg, X-Mode's Head of Programmatic Partnerships, as well as Suraya Bradshaw, our Advertising Manager and Implementation Manager of Programmatic Partnerships, about what the new offering means for X-Mode and for our clients.
Joseph Green (Content Manager): Thanks for taking the time for this meeting! I wanted to talk to the both of you about programmatic today; I know it's a product both of you have been working on a lot, and I'd love to get some more background on what it means for the company moving forward. I want to start by asking you both to define programmatic as it pertains to our business.
JH: Programmatic allows our data to be used as a currency in media buying. That's obviously an oversimplification, but that's the gist of it. Pushing our data into programmatic marketplaces makes our data accessible to brands and agencies via the platforms they use to plan and transact on media.
SB: That's a great way to put it. Basically, the goal of our programmatic offering is to put our data on the best platforms possible, so that people can have access to not only our high-quality data but also a high quantity of data from us and other sources in order to meet their needs.
It also works great as a sales tactic, because more clients are getting access to our data next to competitor data. Once they start using our data and realize how high-quality it is, programmatic basically becomes a funnel to encourage them to use our data even more in the future.
JB: And how does this differ from what we've offered in the past?
SB: Programmatic streamlines our business. Raw data feeds, which are primarily what we've sold in the past, involve more complex custom setups for clients. These require more time, resources, and energy in order for us to meet client needs. Programmatic allows the platform to do a lot more of the work, and for the clients to have immediate access to the segments they need, which allows us to focus more on ensuring the data is of the highest quality. 
Let me give an example. Say you want to run a Facebook ad campaign targeting soccer moms. Because of recent changes in Facebook's policies, that's a little difficult to do using just their onsite tools; you would have to target women of a certain age, then target people who might have "liked" a product page, and hope there is a correlation. So you're going to want location data that'll give you a way to actually reach those customers. We input our data onto these programmatic platforms (LiveRamp, Adsquare, etc.) and then an advertising manager can easily integrate it from that platform into their own campaigns.
JH: I love everything that Suraya just said. I would just add that by creating an X-Mode taxonomy, marketers who have been buying our data as part of other data providers' segments can now test and leverage segments comprised solely of X-Mode location data.  Historically, when we've sold our data "wholesale" to other location data providers, they would "decorate" it with lesser-quality data, essentially sacrificing quality for scale. With programmatic, they have the option to just use our data. A good analogy is Campbell's tomato soup. The value is the concentrate in the Campbell's can.  Adding water makes more by diluting the concentrate. X-Mode's data is akin to what comes in the can.
JG: Talk to me more about that new customer base. Are we attracting different kinds of clients with programmatic than we previously worked with?
JH: 100%. Before this, we got most of our ad-tech revenue from selling to the legacy location data providers in the space. Now, through these programmatic platforms, we are selling directly to the brands and agencies.  The challenge is in growing our own brand. Until just recently we've always been like the wizard behind the curtain. We were content with that and our customers essentially required that. Now that we've built our own taxonomy, we've lifted the curtain. We want the market to know our brand, and we want them to associate it with the premium data that we're bringing to market.
JG: Which platforms are we currently on?
JH: We've partnered with LiveRamp, AdSquare, PushSpring, Eyeota, Lotame, AWS Data Exchange.  We're also live in Google's DV360 and hope to be live with Nielsen soon as well.
JG: Why is X-Mode entering the Programmatic market now?
JH: We built a very healthy business over the last few years providing raw data to many of the largest programmatic location data providers in ad tech.  However, as Privacy has become a hindrance for them, it has opened up opportunities for X-Mode. Unlike most others in the space, all of our data is 1st party, meaning we collect it via our own SDK.  Within our SDK, among other things, we manage the user consent process. This puts us at an advantage because it allows us to say with 100% confidence that we're compliant with privacy laws, such as GDPR and CCPA.  Because most others in the space rely on 3rd parties for some or all of their data, they've had to pull back where we saw an opportunity to push forward on a global scale.
JG: You guys have given me a great understanding of what programmatic is, why it benefits us, and what it means for our clients; to wrap up the interview, I'd just like to ask you what role you see programmatic playing in the future of X-Mode?
JH: It's a significant initiative within the organization.  We've invested in the right people and partners to support this launch and all signs point to this being an incredible year for X-Mode's segments.
SB: Coming at this from the perspective of an advertiser, I believe programmatic will allow people to access our data who may not have been able to access it before. Our client base will no longer just be these huge corporations that know which data buyers to go to; it will be smaller companies and individuals who can now create custom audiences via these platforms which are so easy to access.
Thank you, Jeff and Suraya! I learned a lot about our new programmatic offering today, and I hope that anyone reading this did as well. Programmatic ad-buying has exploded in the last few years, and in a company as innovative as X-Mode it is inevitable that we would add it to our toolbox. If you think X-Mode's location data could help your campaigns, make sure to check out our segments on all of the industry's leading DMPs and DSPs! And if you want to learn more, be sure to head over to our data licensing page or our contact page and reach out to us.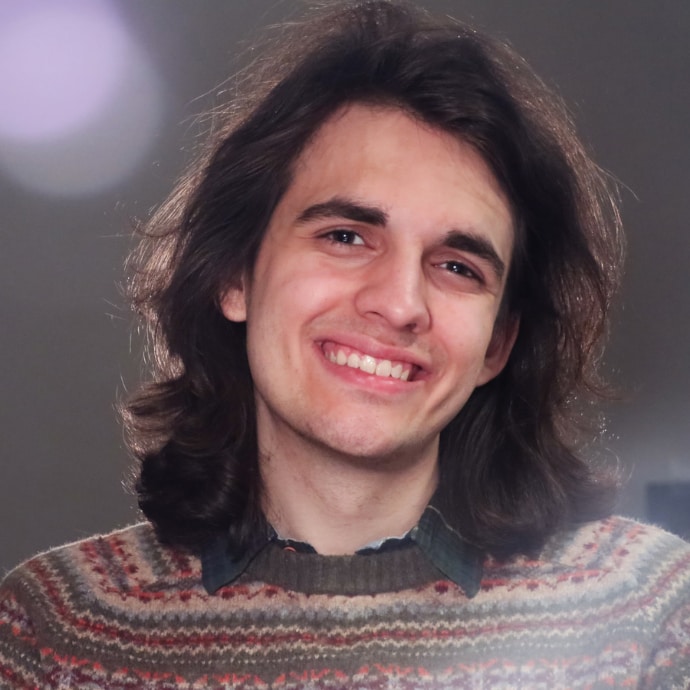 Joseph Green
Writer
X-Mode