Location Data in Action: X-Mode Tracks Potential COVID Hotspots Across the US.
Location data can be useful for a lot more than just targeted advertising. Read about two recent X-Mode use cases that tracked crowd movement at potential COVID hotspots across the country.
Who says Location Data can only be used for ads? In our continuous quest to leverage our SDK panel for social good, X-Mode recently collaborated with Tectonix to provide insights on the spread of COVID-19 using privacy-conscious first party location data. This collaboration resulted in data visualizations highlighting the potential virus spread from Las Vegas casinos as well as the recent Sturgis motorcycle rally. Read on to learn more about our findings, and how location data can be used to model the spread of COVID-19.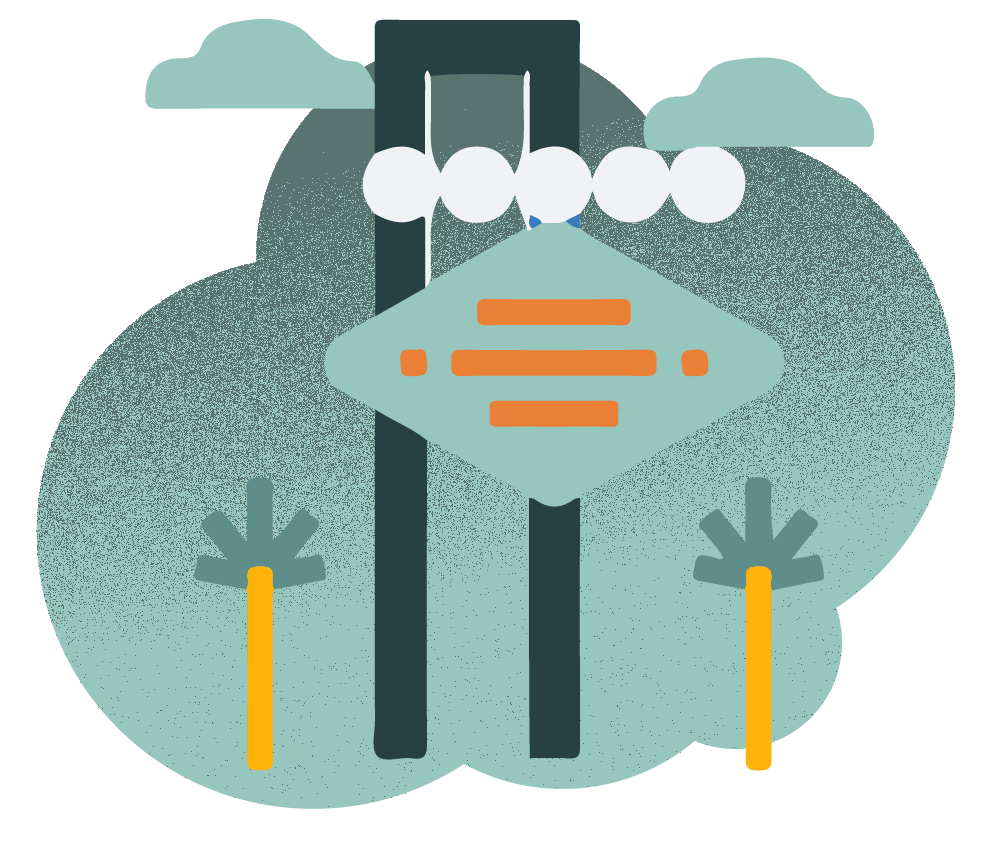 An analysis of tourist traffic to Las Vegas this summer demonstrates the limits of contact tracing, claims a ProPublica story built on X-Mode data and Tectonix visualizations. The insights included in the article show that 26,000 devices traveled to Vegas during a four-day period in mid-July; thousands of these same devices then returned to cities across the country, potentially spreading infection to every mainland US state except Maine.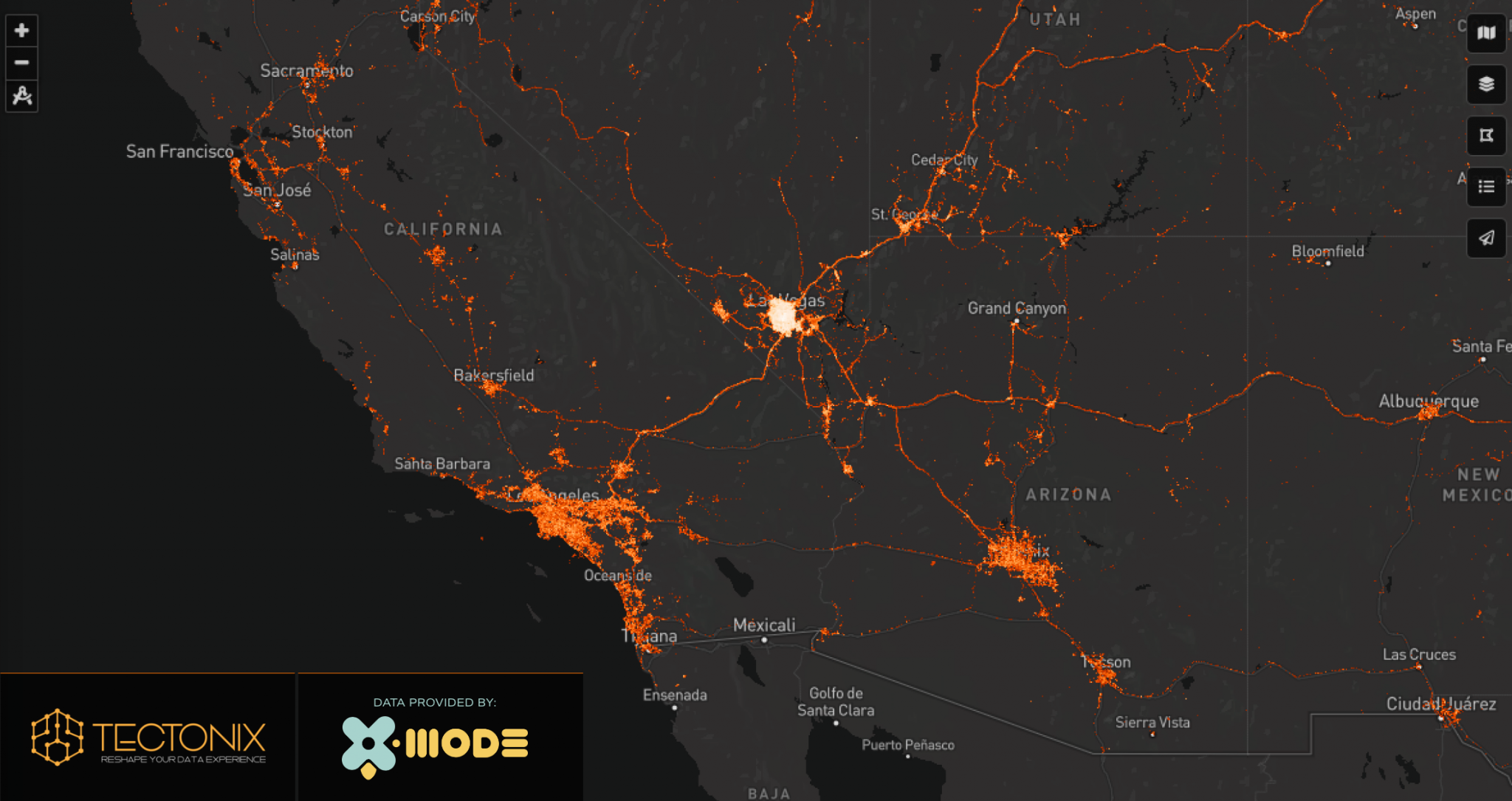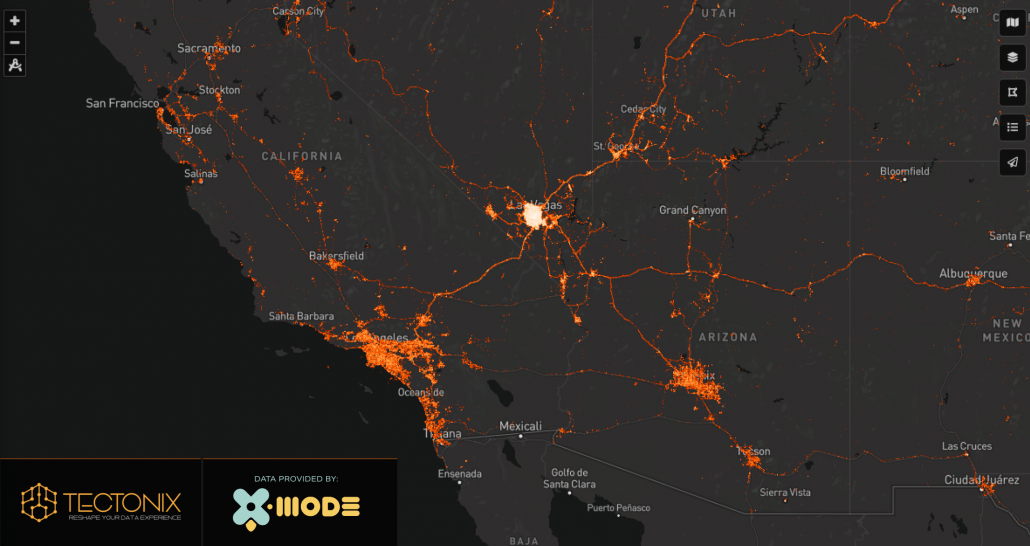 While some casinos claim to have safety measures in place, critics have pointed out sizable gaps in these policies that limit their effectiveness. The significant pull the gaming industry has over government decision making in Nevada has also contributed to less-than-cautious public health policy, some contend; Georgia Institute of Technology Professor Pinar Keskinocak has called COVID cases coming out of Vegas "a forest fire."
Bikers Gather, COVID Rallies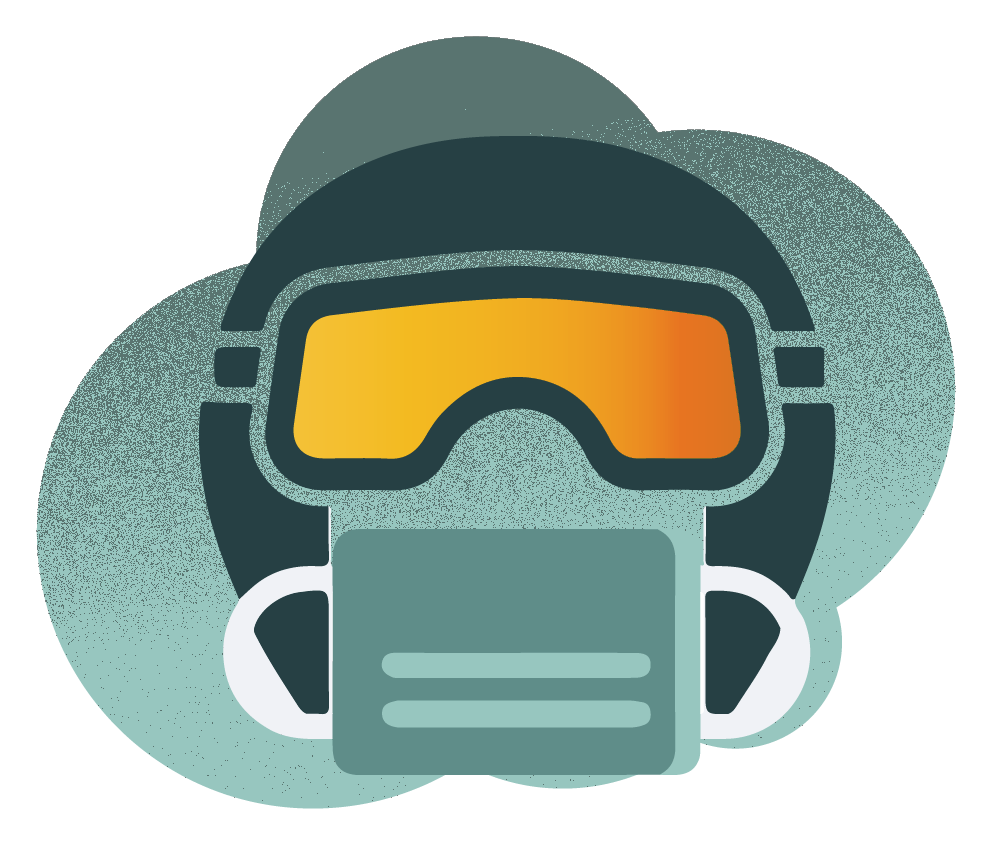 Meanwhile in South Dakota, hundreds of thousands of bikers gathered earlier in August for one of the largest public gatherings since the beginning of the pandemic. No lockdown had been mandated in the area, and wearing a mask is also not required. While it is too early to tell whether or not the rally was a COVID hotspot, the New York Times and Business Insider reported that social distancing and mask-wearing at the event was "relatively sparse."
Once again, X-Mode and Tectonix teamed up to build visualizations around travel patterns to the rally. Tens of thousands of devices were seen to arrive in Sturgis in the days leading up to the rally, coming from all over the country. Notably, many travelers came from states experiencing major outbreaks of the pandemic, including Georgia, Texas, and Florida. A rally attendee interviewed by the New York Times seemed unconcerned about the possibility of infection, stating that those at the rally were "allowed to make our own choices." 
These visualizations may look scary, but even scarier is the truth they reveal about the effectiveness of contact tracing in the US. While other countries have had success at combating the virus by carefully monitoring the movements of confirmed COVID patients (that's what we mean by "contact tracing"), similar efforts in the US have been a logistical nightmare. This is due to a number of factors, including lack of communication between health agencies across state lines; overwhelming caseloads/inconsistent testing; and the unwillingness of government officials to discourage travel. Had X-Mode and Tectonix not teamed up to leverage our panel for these stories, we might never have visualized the potential spread of the virus from these hotspots in Nevada and South Dakota.
X-Mode is not the CDC, and we are certainly not in any position to make public health recommendations. Rather, what we hope to show is how location data can be used to fill in the gaps of contact tracing during the pandemic. Through our work with Tectonix as well as organizations like The Covid Alliance, X-Mode has learned the importance of cooperation between technology companies, NGOs, and policy makers to combat COVID-19. Coming together and sharing resources is the only way we will be able to recover from this pandemic; X-Mode is proud to bring our high quality, privacy-conscious location data to the fight.
Interested in licensing location data for your business? Looking to monetize your app with real location use cases? Head over to our contact page today to get started working with the trusted face of the location data industry!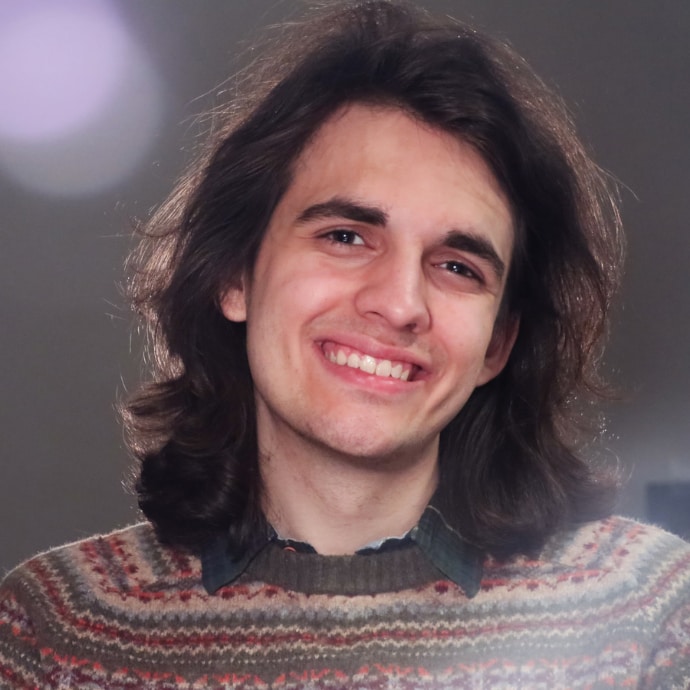 Joseph Green
Writer
X-Mode