Why We Created AWS Marketplace's First Ever Geospatial DaaS Offering
How X-Mode used a familiar tool box in an exciting new way.
Acouple of weeks ago, our engineer Trey Cahill wrote a terrific Medium post about how X-Mode created the first ever Geospatial Data as a Service offering on AWS Marketplace. This week, we decided to revisit the subject in order to discuss why we felt it was the right time to create such an exciting new offering.
Most of X-Mode's demand-side clients receive high quality, SDK-sourced location data on a monthly basis after signing an annual contract. These data buyers include brands, agencies, governments, contractors, and other organizations who use our data for retargeting, attribution, and other custom solutions. Some clients, however, want to buy data on a different timeline. For example, a retail chain may want to only buy location data on Black Friday. Or, a city may want to look at movement and evacuation patterns following a major disaster. For these use cases, it may not make sense to sign a long term contract.
X-Mode is committed to making our data available to as many people as possible, so we jumped at the opportunity to serve those clients whose needs were different from our established model. The challenge lay in creating an efficient pipeline for these use cases. The answer came from a place we were already familiar with: the AWS Marketplace.
AWS Marketplace is a curated digital catalog that makes it easy for customers to find, buy, deploy, and manage third-party software and services. X-Mode has been using AWS cloud products since our earliest days as a startup, but we had not yet made use of the Marketplace's Software as a Service (SaaS) model. We realized that within this model lay the solution to our problem, and so we adapted it to a Data as a Service (DaaS) Model. We became the first company to provide geolocation data to users that do not want to enter into an annual agreement.
Now that we have built this DaaS Model (read Trey's post for some technical details on how we accomplished that) the advantages are apparent. Not only does it solve our supply chain problem, allowing clients to buy location data a la carte for special use cases, but it has also deepened our relationship with AWS as a user of their products and a trusted Select Partner. 
All of this helps to serve X-Mode's larger goals: to produce the world's largest location platform, to create a global "living map" of 1 billion people based on the best location data, and to fuel great location intelligence solutions. Our DaaS offering brings these goals within reach by making our powerful data available to anyone through a few clicks on AWS Marketplace.

If you have any more questions about data monetization, data licensing, or even just want to chat, X-Mode is here to listen! Head on over to our contact form today to get a conversation started.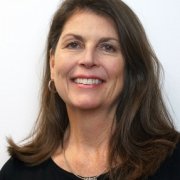 Mary Souther
Writer
X-Mode